NEWS and Blog
May. 18, 2012 | Posted in Top Stories | Tags:


Staff Blog≫

Culinary Art Course for Professionals including Italian language lessons + Restaurant Internship course
This course starts 3 times a year, currently in February, April, and October, giving full-scale Italian culinary art lessons for anyone planning to open an Italian restaurant, or start career path as a cooking teacher, chef, or food coordinator in future. Lectures are in Italian language, but don't worry. English interpreter will support you. Our leading Italian cuisine chef gives profound lectures from basic to advanced levels with exquisite care and big passion.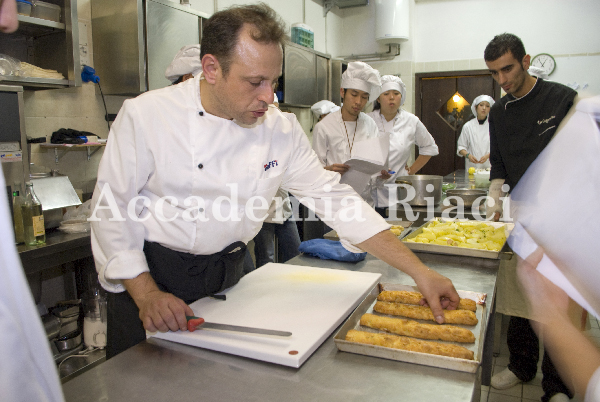 This two-month course has established curriculum covering characteristic dishes from North to South, different regions in Italy. We study and train local specialty pasta, shellfish, meat, seafood, and vegetables. This program does not complete in classroom kitchen. We have various hands-on programs outside school to deepen your knowledge as a food professional. Examples are: guided tour in city of Florence, central market observation, tasting, slaughterhouse visit, sommelier lessons, excursion to wine cellar, agritourism watch, Salsiccia making, cheese manufacture tour, prosciutto making. Besides culinary art lessons, 120 Italian language lessons are included in these two months. Although this culinary art course has English interpreter, you can practice conversations with Italian chefs during cooking lessons from what you learned in language lessons. Well, this is necessary preparation when you continue restaurant internship program from the 3rd month and this part is conducted in Italian language. Restaurant internship can be arranged from 1 month to 22 months. Please request.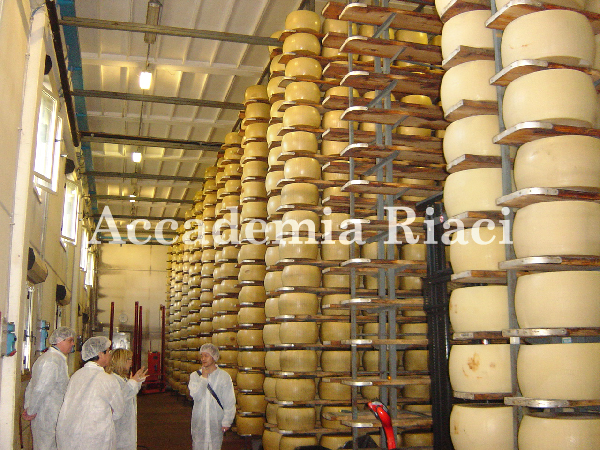 To summarize, students thoroughly lean fundamentals of professional culinary art then carry out on-site practice at restaurants or workplace kitchens.  This is the ideal combination of established and integrated curriculum.  At the completion of the course, professional school diploma is issued.
Let us introduce one of the course programs.
Restaurant training (preparation training at a famous restaurant) is consisted of observation tour, instructions, and lectures. They show the wine cellar in the basement, and explain about wines. Then students enjoy lunch. The dishes served at the restaurant training are local Toscana cooking, following traditional and basic method. The ingredients are selected carefully, yet have very vigorous tastes. Also they are ordered in the right amount at daily basis, and in best quality only, from the central food market just a few steps away. Therefore, they do not use refrigerator! No preservation is required. A family runs this restaurant and all staffs are friendly and warm-hearted. Training at such a restaurant must be valuable experience to students.
If you are interested, please contact to accademiariaci@accademiariaci.info.