NEWS and Blog
Apr. 13, 2012 | Posted in Top Stories, Living in Florence | Tags:


Staff Blog≫

Happy Easter!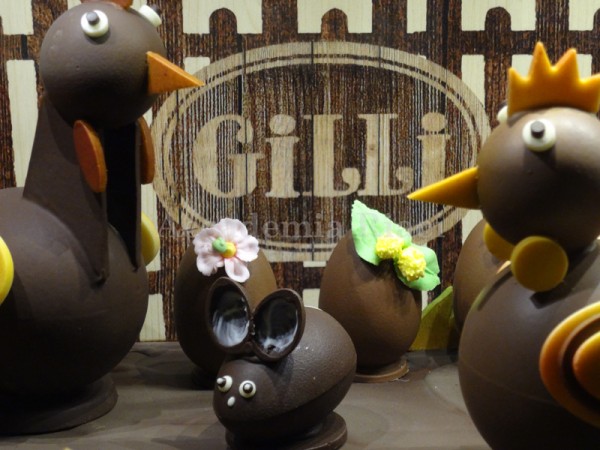 Hello, this is Accademia Riaci school staff.
Last Sunday, April 8th was Pasqua (Easter) in Italy. We celebrate resurrection of Jesus Christ, and this is the most important event for Christians (rather than Christmas).  Easter falls on Sunday after the first full moon following Spring Equinox Day, therefore, the date changes every year.

During this period, we have Easter eggs made of chocolate! Supermarkets and candy stores display in different sizes and colors, and those eggs have little surprise gifts inside.  They could be accessories for girls, stationery goods for boys, or toys for children… We look forward the time when families and friends present each other every year.

In town, confectionery stores layout Easter eggs with elaborate decorations.  Some of them have excellent craftworks or come in huge size, and I think they should be kept displayed forever—just too good for eating!  Some places have convenient service you can ask to put your own gifts inside the egg, which would be a great surprise for someone special.