NEWS and Blog
Mar. 30, 2012 | Posted in Top Stories, Painting and Drawing, Others | Tags:


Staff Blog≫

Accademia Riaci Painting/Drawing student held solo exhibition.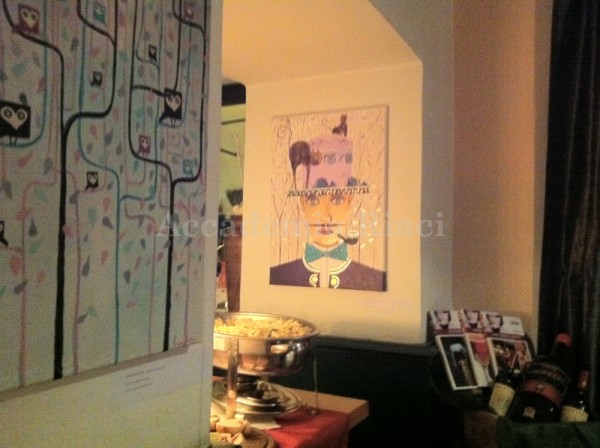 Hi all! This is Accademia Riaci staff, Emanuela.
This week I would like to write about our students in Painting/Drawing course.
They are committed themselves during the lessons with professor, also in I.S. (Independent Study) and are ambitious that they often plan to find venues to organize exhibitions in the center of Florence. Fortunately, Florence, as city of art, has many places to accept exhibitions by students.
This time, one of our students, Miruna has brought her several paintings to a local center to open her solo exhibition, in addition, starting with aperitif.
That was a fantastic idea! Many young people participated gave applause to her achievement! Other students in Painting/Drawing course also work hard to prepare their own exhibitions. Take care, everyone!