NEWS and Blog
Mar. 09, 2012 | Posted in Top Stories, Living in Florence | Tags:


Staff Blog≫

Last Thrsday was Women's Day.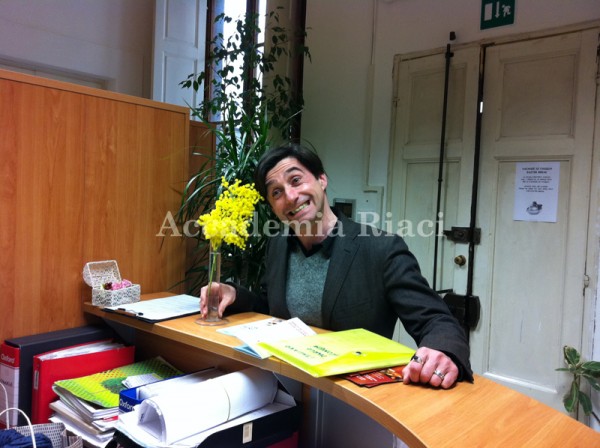 ▲Prof. Marco (Italian language instructor) gave a charming smile to us!
Last Thrsday was Women's Day.
Originally it started as a day to celebrate the courage and determination of women and also to serve to increase historical and pollitical roles for female rights, which has been somehow changed today.
It is too bad that women nowadays use March 8th to just get away from house work, but this date was established to commemorate the liberty of women. Well, we enjoy the custom that men give Mimosa flowers to women or when ladies throw women–only partties.
Here is Prof. Marco, our Italian language instructor, brought Mimosa flowers to female staff and students: bravo Marco!
At my house, my lovely husband brought me a cake, called "Mimosa".
In Florence, public museums offered free admission to women, and the same deal for the city swimming pool and skiing facilities.
However, women at work like me unfortunately do not have time to go out and receive those services. 
I would rather that government will establish "women-only holiday" in future!