NEWS and Blog
Mar. 02, 2012 | Posted in Top Stories, School Events, Others | Tags:


Staff Blog≫

Art Stage "Decoupage"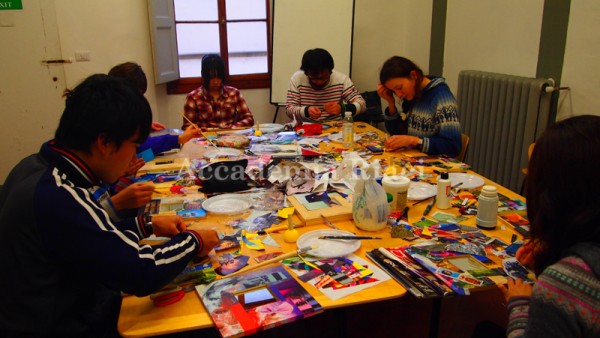 Hello everyone!
This is Emanuela from Accademia Riaci.
We already introduced our Art Visit (held every Friday) before, available for our academic course students.  This time, I would like to write about our Art Stage.
Our students in academic courses have Art Stage once a month, on Saturday. The theme changes every time and it's really interesting.
This month the theme was Decoupage.  Students decorate wooden objects with papers and special glue.
This time our teacher selected mirror with wooden frame for students–very nice!
Students join Art Stage from different majors, and each of them utilizes his/her special skills, showing off great imagination and dexterity … These art pieces are fantastic for your room or gifts to your friends!