NEWS and Blog
Hi all, this is school staff from Accademia Riaci.
How are you doing these cold winter days? I just realized last Tuesday was the final day of Carnevale (Mardi Gras).
You have never heard of Carnevale? Let me explain.  Carnevale is called Carnival in English, originally catholic religion festival right before Lent period prohibiting meat dishes.  Some people say that term comes from phrase "Carnem levare (farewell to meat!) " in Latin. Anyway, nowadays most people associate Carnevale as masquerade parade, wild parties and lot of drinks!  I can imagine the parties reached at the peak in many countries as ever.
Off course, the most famous Carnevale in Italy is in Venezia.
Carnevele in Venezia is as internationally famous as the one in Rio de Janeiro in Brazil. The highlight of the scene comes when St. Marco Square is filled with huge crowds wearing extravagant masks and aristocracy costumes.  That sight is mysterious and enchanting!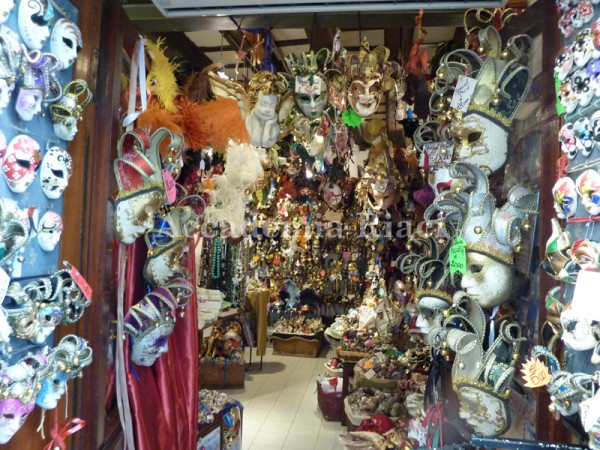 If you are looking for souvenirs, Here you go. Eye-catching Carnival Mask shop. 
Moreover, if you are staying in Firenze, you cannot miss Viareggio Carnevale in Toscana, also widely known. Every year, various decorated floats march down the street.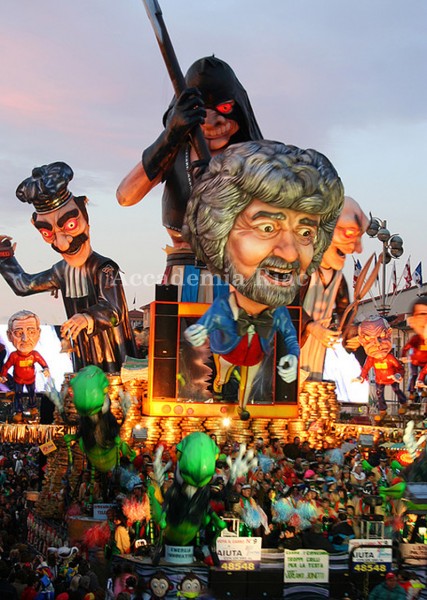 They are usually decorated with papier-mache dolls of popular celebrities and characters of the year.  This year Prime Minister Mario Monti is mounting on cannon, and President Nicolas Sarkozy is dressed like Napoleon.  Haha! I cracked up.  People are dancing top of the floats, and audience are making noise like crazy! It is a massive festival.
You can check out Viareggio Carnevale this year in YouTube.  
By the way, Accademia Riaci has Masquerade Making course.  Short course can start from a week, and academic year course with diploma are also available.  If you are interested, please ask our school for the details.
Then, I hope you enjoy Carnevale season.  Ciao!