NEWS and Blog
Dec. 24, 2011 | Posted in Top Stories, Living in Florence | Tags:


Staff Blog≫

Merry Christmas & Happy New Year!!!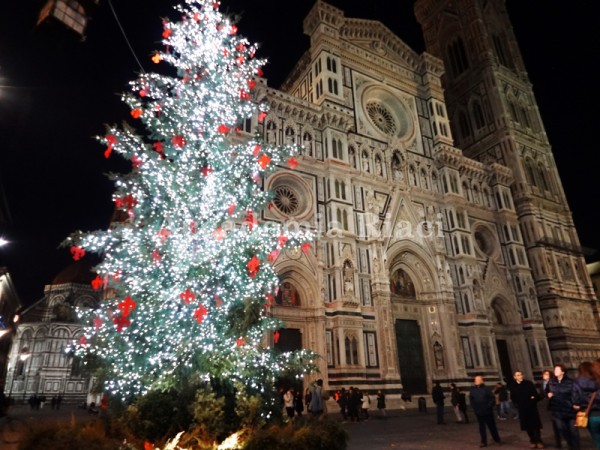 Hello, there! This is Nakaba from Accademia Riaci Florence.
The last time, I showed to you some photos of the city just started to dress up in Christmas mode.Now,
it is in full decoration all over the city.  This is photo taken in front of the Duomo,
with the decoration of the symbol of city of Florence.

The home-cooking lessons are teaching Christmas special dishes, they must be so delicious. In Italy,
there are traditional food for Christmas, as well as for New Years, I hope to show them in the blog sometime.

Among christmas gifts and sweets in the shops, you will see many underwear shops with red underwear.
Also, there is a superstition in Italy that if you wear red underwear on New Year's eve, you will the next year happily.
That is why the underwear stores display red underwear all over. Not only couples,
but also friends and family members give each other red underwear.  

I wish you a Merry Christmas and a Happy New Year!!