NEWS and Blog
Aug. 26, 2011 | Posted in Top Stories, Living in Florence, Others | Tags:


Staff Blog≫

Accademia Riaci's Flat
Hello, there. How are you?
It seems that people are coming back to Florence from their vacation. 
Today, we would like to talk about how students live in Florence.

For all students, and especially for those who study Art, it is important not only to choose a good school for you, but also to live in an environment which will stimulate you.In Italy, students often share apartments with other students if they come from outside the city.
It is convenient to live and budget saving.
For international students, however, it is difficult to get information of apartment houses in Italy (many good offers are in Italian), and difficult to tell one from another just from photos and map.
 Accademia Riaci has accommodation for students who request accommodation arrangement. 
All the apartment houses we arrange fro students are visited in person by the school staff, to make sure that they satisfy our criteria so that students are able to live comfortably and concentrate on their study.
The apartments are situated in residential areas, safe and within easy access to the school, which is in the historical centre of Florence.
With accommodation through our school, you can start your life and study in Italy safely.Here is one of our apartment houses for students.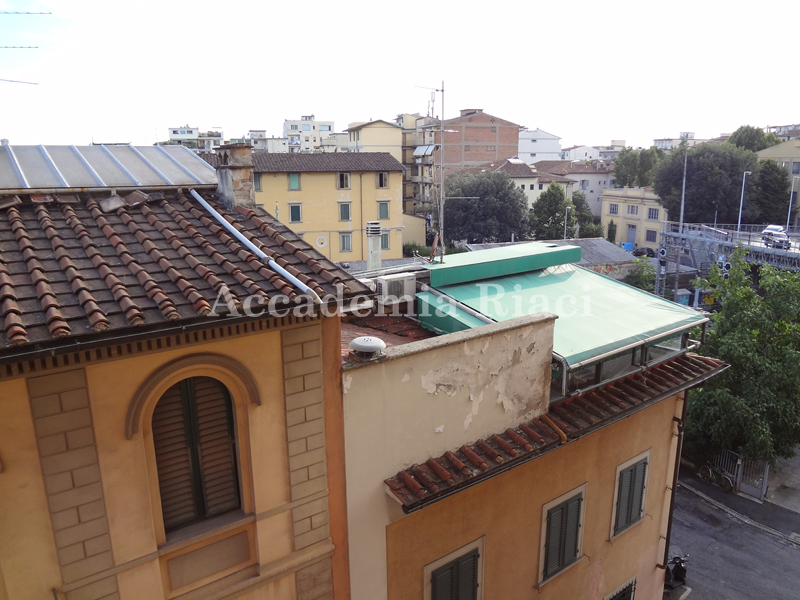 Rooms are furnished with basic furniture, bed sheets, desks, chairs, etc. 
Each apartment has bathroom and kitchen with utensils, etc, to be share with other students in the apartment. You can cook your own cuisine, or pick up some Italian cooking!
It is fun living with other students who came to Florence for study, just like yourself, and to share information and settle down in the city, like Italian people do.
Accademia Riaci offers various courses of Art, Design, and Culinary Art, in which you can participate from 1 week. It will be a precious experience to live and study in Florence!! 
*Please note that not all apartment houses have the same facilities. Please inquire for detail. Accademia Riaci arranges also private flats, as well as hotels, on request.