NEWS and Blog
Jul. 16, 2011 | Posted in Top Stories, Living in Florence | Tags:


Staff Blog≫

"Mercantìa"- the festival of street theatres in CERTALDO!
Summer is up in the air.
Exciting Artistic Spectaculars on street of Certaldo!!
100 events in 5 nights from July 13th to 17th!!
For five days, the city of Certaldo becomes "the capital of street theatre", with approx. 100 shows in 5 days!
Out in the open and among the red-brick walls and squares (and literally on the walls for some performers), in the corners and gardens, there are street bands, parades, mimes, circus, jugglers, art exhibitions, artistic performances, music, and International artists from India, Brazil, Japan to Ethiopia, to name a few! See all the programs here!!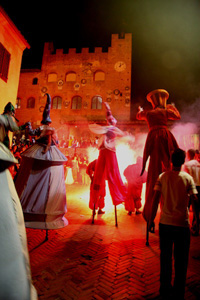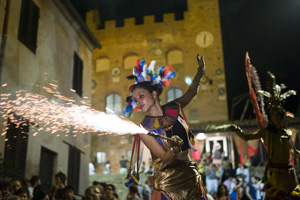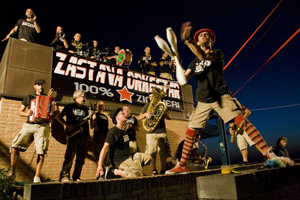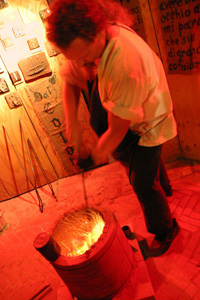 Together with the shows, there are artisans working at their crafts, stands with beautiful examples of traditional Italian craftsmanship, such as leather works, jewellery, ceramics, sculpture, hats, cloth, etc. In the lower part of the town, a large market of handmade artifacts and goods are sold.
It is one exciting events for those who love arts and fun!
Certaldo is situated in less than 1 hour in train or bus from the Centre of Florence. It is a very small and lovely city with just above16,000 residents, and as most of the other cities of Florence, it has its own charms, indeed.
Accademia Riaci offers courses also in July. It is perfect for those who want to learn art, at the same time enjoy living in country of art and design, traditional and modern! Those who had other plans this summer, don't worry! There are plenty of interesting artistic events also in Fall and Winter. (Personally, the best season for all the festivals and food.) Come to Florence to learn authentic arts and explore Italian arts and design, even in a short period.
For more details of Accademia Riaci's art, design, and culinary art courses, please visit our website.
We look forward to hearing from you and to be able to assist you plan to study in Florence!!